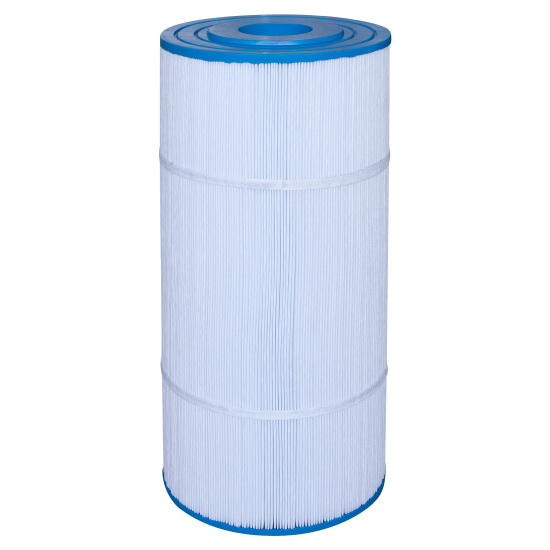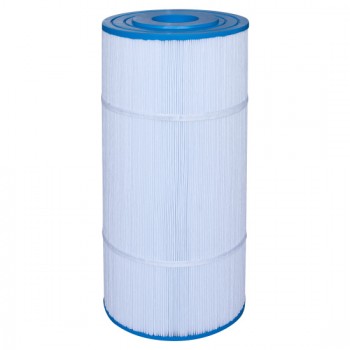 Changing the pool filter cartridge on a Poolrite Enduro EC150 Pool Filter is really simple. Here's how you do it.
Turn off the pump. Wait until it has completely stopped running.
Close all the intake and outtake valves on the filter system.
Open the air bleed valve that is located on top of the filter lid.Unscrew, loosen and release the locking ring that holds the filter lid in place.
Remove the filter lid.
Lift out the pool filter cartridge, and remove it from the filter cartridge housing.
Replace the old pool filter cartridge with the new pool filter cartridge.
Make sure that the pool filter cartridge is located on the bottom spigot.
Before putting the filter lid back on, make sure that the lid and the O-ring are both clean, lubricated with O-Ring
lubricant, and that the O-ring is located securely in the bottom groove.
Replace the filter lid.
Secure the locking ring over the filter lid. DO NOT OVER-TIGHTEN. Tightening to hand strength is sufficient.
Further tightening can damage the system.
Open all the intake and outlet valves.
Restart the pump.
Close the air bleed valve as soon as all air has been expelled from the system.
Recommended Products
Do you want to reduce your pool cleaning time? Read our guide How To Clean A Pool: A Time Saving Guide.