Known for their phones, Huawei has a wide selection of smartwatches that keep you connected and accurately track over 100+ workout modes, depending on the model. One of those workout options is swimming. But, are Huawei watches waterproof or swim proof?
Based on 11 different Huawei Watch models, each one is resistant to depths of 164 ft (50 m). However, Huawei doesn't classify any of its watches is completely waterproof. So, it's important to look after your watch after swimming.
Because there are so many models, the ones featured in this article are the most popular ones currently. These include the FIT series, GT 2 series, GT 3 series, and the Watch 3 series.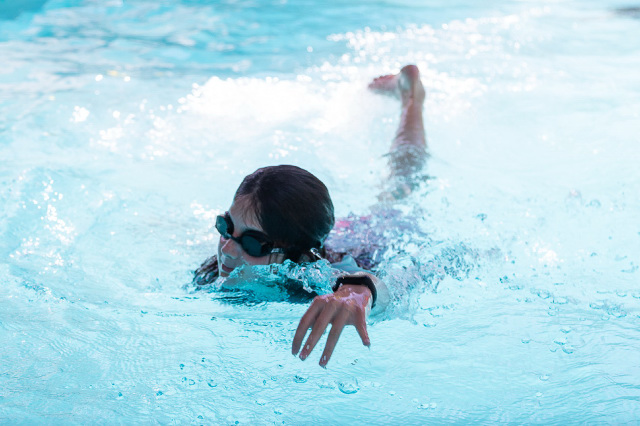 Are Huawei Watches Waterproof?
Although the term 'waterproof' commonly describes water resistance, it's important to know the difference between the two.
Waterproof means there's no chance water can leak into a device.
Water resistance is when water seeps into a device but very slowly. So, water-resistance ratings guide you on how long you can keep your device underwater before water damage occurs.
So, what does Huawei say about its watches?
| | | |
| --- | --- | --- |
| Huawei Watch | Waterproof | Water Resistance |
| Watch Fit series | No | Up to depths of 164 ft (50 m) |
| Watch GT 2 series | No | Up to depths of 164 ft (50 m) |
| Watch GT 3 series | No | Up to depths of 164 ft (50 m) |
| Watch 3 series | No | Up to depths of 164 ft (50 m) |
Huawei defines that all their wearables (i.e., watches) all have the same water rating. This water resistance measurement states that each wearable can submerge to depths of 164 ft (50 m).
If you're curious to see how Huawei Watches compare to Garmin Watches, check out our guide here: Can I Swim with Garmin Watch? Is it Waterproof?
Is Huawei Watch FIT Series Waterproof?
The FIT series include FIT, FIT Mini, and the FIT new. The differences between each are minimal. The Mini is smaller, sleeker, and more cost-effective than its siblings. The FIT new differs from the original by having an additional workout mode, more color options, and 300 different dials to choose from.
But, are they waterproof?
Huawei Watch FIT, FIT Mini, and FIT new are not waterproof, according to Huawei. However, they all have the same water resistance of depths up to 164 ft (50 m).
None of these smartwatches have cellular connectivity so they're for more workout and health-focused people.
Is Huawei Watch GT 2 Series Waterproof?
The GT 2 series include GT 2, GT 2e, GT 2 Pro, and GT 2 Porsche Design. The GT 2 has a battery life of 2 weeks and comes in two sizes (46mm and 42mm). And, comes in various editions such as classic, sports, and elegant.
Huawei GT 2, GT 2e, GT 2 Pro, and GT 2 Porsche Design are all resistant to water depths of up to 164 ft (50 m). Therefore, none of these models are waterproof, according to Huawei.
The GT 2 Porsche Design model focuses on Porsche's famous sleek design and technology. What makes the GT 2e unique are its blood oxygen monitoring capability, price, and color options. Whereas the GT 2 Pro is sturdier, weighing the heaviest of the four, but has more strap options.
Is Huawei Watch GT 3 Series Waterproof?
The GT 3 series includes the GT 3 and GT 3 Runner. With the GT 3 Runner model, there's a scientific running program with a personalized AI running coach included. But, more importantly, is either model waterproof?
Both Huawei GT 3 and GT 3 Runner are not waterproof, according to Huawei. But, they are both water-resistant to depths of 164 ft (50 m).
Minus the Runner being more running focused, the other main differences between the two are weight and that GT 3 Runner includes a torch. (Perfect for a late-night run or swim.)
Is Huawei Watch 3 Series Waterproof?
Huawei Watch 3 series includes the 3 as well as the 3 Pro. This series has eSIM capabilities, which allow you to stay connected to calls and messages. The Huawei Watch 3 Pro has a better battery, lasting 5 days versus 3 days.
According to Huawei, neither Watch 3 model is waterproof. However, they are both resistant to water to depths of up to 164 ft (50 m).
Although the Pro is lighter but sturdier than Watch 3, it has half the internal storage as its sibling.
Does Huawei Watch Warranty Cover Water Damage?
Huawei's warranty doesn't cover water damage. This includes exposure to liquid, moisture, and dampness. The warranty lasts for 12 months from the date of purchase and is valid across all their products.
To prevent voiding your warranty, post-swim care is essential particularly when it comes to the strap material and the pool.
Will Pool Chlorine Damage Huawei Watches?
All the watches mentioned above are resistant to the same water depth. But, this doesn't specify what effects chlorine water has on them.
Huawei Watch FIT, GT 2, GT 3, and Watch 3 series are all safe to swim in a chlorine pool. Huawei watches have different bands, including steel and leather. So, it's vital to look after your watch after swimming to prevent wear and tear.
Depending on the series, you can choose from many strap materials. Although the damaging effect of chlorine water on your watch is minimal, thoroughly cleaning it afterward is key to keeping everything in pristine condition.
Without this care, the straps can wear down or become bleached by chlorine. If you don't want to put your nice straps at risk, choosing a pool-friendly band might be your best option.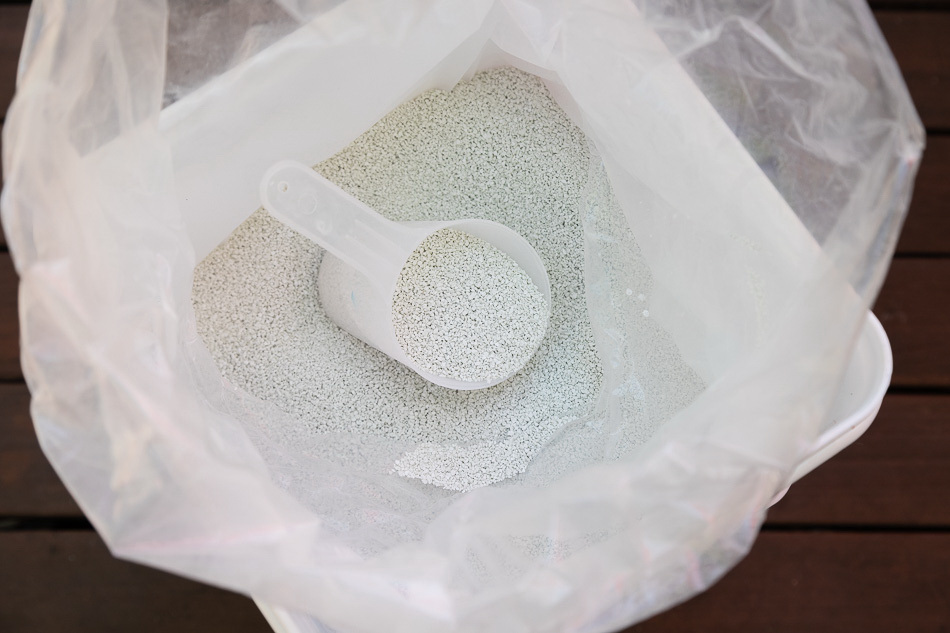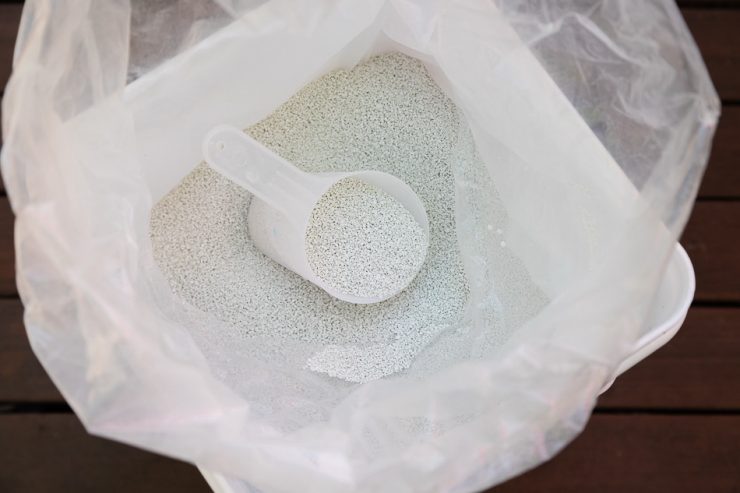 Will Saltwater Pools Damage Huawei Watches?
Even though saltwater pools are still chlorine pools, they use salt to produce that chlorine by a process of electrolysis. And, with that salt, comes a greater risk of damage to your watch. (Curious about how saltwater pools compare to chlorine pools? Check out our guide: Saltwater Vs Chlorine Pool | Are Salt Pools Better?)
Huawei FIT, GT 2, GT 3, and the Watch 3 series are all safe to wear in a saltwater pool. However, with the addition of salt, it's extremely important to clean your watch after swimming to prevent corrosion and lasting damage.
If salt water dries on your watch, it will crystallize and corrode into the straps. Stainless steel and leather are particularly vulnerable.
Stainless steel consists of iron and other metal alloys. The more iron in it, the more corrosive damage the salt can inflict. One handy way to test the composition is to use a magnet. The stronger the attraction, the more the iron.
Leather is a porous material which means it can more easily hold dirt (and salt particles). Therefore, cleaning down your leather straps is incredibly important.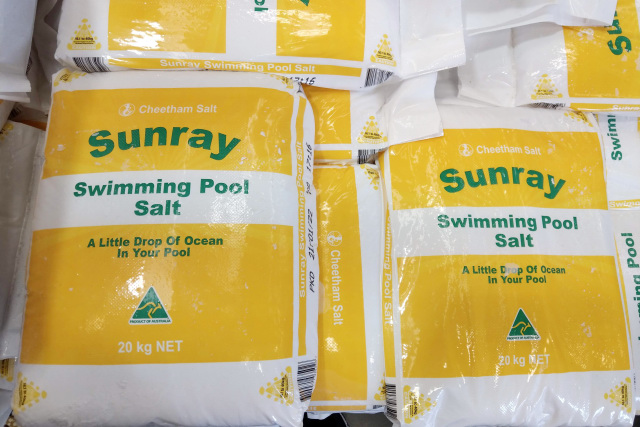 What To Do If I Swim With A Huawei Watch?
When you swim with your Huawei watch, it will automatically lock to prevent accidental touches from interrupting its tracking.
If you swim regularly with your watch, it would be worthwhile investing in some protective measures to preserve its condition like pool-friendly bands and screen protectors.
Aside from protective measures, cleaning your watch as soon as possible after swimming is crucial. Luckily, Huawei provides a detailed guide on what to do.
Cleaning a Huawei Watch After Swimming
The following cleaning tips are from Huawei's website and are perfect to keep your watch in top condition.
Screen and Body Cleaning
Use a soft cotton cloth (or microfiber cloth) dipped into a screen cleaning solution to wipe down the watch face screen.
If your watch face is dirty, use a soft toothbrush or towel to gently scrub it off. Dip the toothbrush/towel in soap, laundry detergent, or toothpaste first. Then, use a soft cloth dipped in clean water to wipe off residual soap before fully drying.
Button/Watch Crown Cleaning
Place the crown under the faucet and rinse under 86-104°F (30-40°C) water for about 30 seconds. But, don't use any soap or cleaning solutions.
Keep rotating and gently pressing the watch crown to clean the small gap between the crown and case.
Then, to dry the watch, gently shake it with the button/watch crown facing downwards four or five times. After, use a soft microfiber cloth to dry.
Fluoroelastomer (Rubber) Strap
Rinse off with clean water and dry with a soft cloth.
If there are stubborn stains, use a wet, soft toothbrush. However, don't use organic solvents (e.g., soapy water) otherwise residue can build up and irritate the skin.
Leather Strap
Leather straps aren't water-resistant. So, if they're dirty or wet, use a soft cloth to remove dirt and moisture.
Then, leave them to dry in a well-ventilated area.
And, to preserve the integrity, you can apply a leather polish once dry.
Metal Strap
Use a soft cloth to clean your metal straps regularly. And use a damp cloth if it's necessary.
Unfortunately, metal isn't water- or sweat-resistant so avoid soaking and high humidity/high-temperature environments.
And, avoid direct contact with lotions, oils, and perfumes.
Braided Strap
Gently rub the strap and wash it with soap or detergent.
Afterward, let it dry horizontally or by hanging it.
Don't put it in a washer or dryer.
What Can I Use To Swim with Huawei Watches?
The most important factors of Huawei's cleaning recommendations are quality cloth and choosing the right strap. So, what can you use to help?
MagicFiber Microfiber Cleaning Cloths
This cloth comes as a six-pack and has 4.7 stars from 56,284 Amazon ratings. Microfiber cloths don't hold microscopic dirt like other cloths so they're perfect for screens (including watch faces). However, they can still collect dirt. So, keep these cloths clean as many reviewers found that the cloths scratched their screens.
SourceTon Watch GT/GT 2 Silicone Bands & Screen Protectors
This protective kit includes 2 screen protectors and silicone bands. It has 4.4 stars from 1,223 Amazon ratings and is compatible with Huawei Watch GT and Watch GT 2. These bands are a great alternative if your watch has a leather/metal strap. However, some reviewers found that the straps didn't fit their watches correctly.
Final Thoughts
Huawei Watches are a force to reckon with when you look at their features combined with better-than-average water resistance.
Despite improved water resistance, looking after your watch is important after a swim. Especially if your watch strap is leather or metal.
Luckily, Huawei provides a great cleaning guide to keep your watch in pristine condition. And there are plenty of water-resistant strap options to choose from when you want to keep your elegant ones safe.