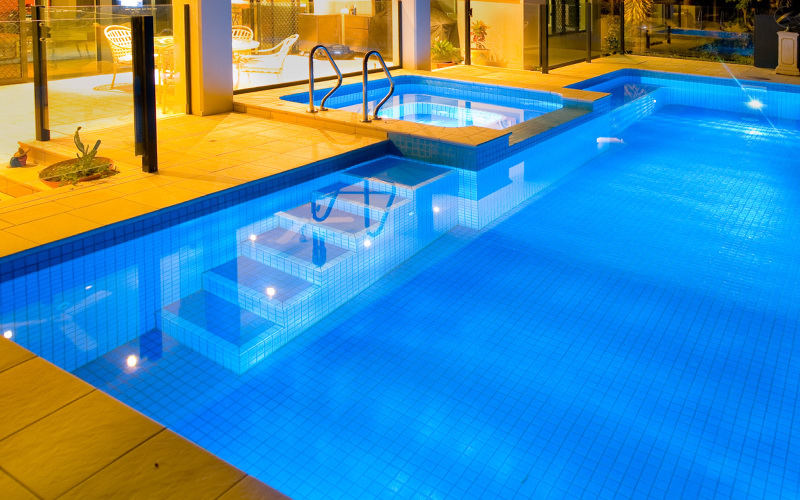 If you own a swimming pool and live in either NSW or Queensland, you need to make sure that your pool is registered. If you live elsewhere in Australia, it's highly likely that similar regulations may be coming your way.
What is It?
The Pool Safety Register, alternatively referred to as simply the Pool Register, is a record of all private backyard pools and spas.
Throughout Australia, pool owners in all states and territories are already required by law to fence all backyard pools that are capable of holding water in excess of 300mm in depth. There are, to be fair, differences in the requirements depending on the age of the pool, the configuration of your property, the type and size of your property, and whether or not the property has waterfront access.
Additionally, local councils do have the ability to issue exemptions under certain special circumstances, including for disabled pool owners.
However, the ability to oversee and promote pool safety standards requires that state and/or council authorities have a reliable database of pool ownership.
At present, pool owners in Queensland and New South Wales are required by law to register their pools online or risk incurring a fine. Similar measures are currently being discussed and considered in Victoria, South Australia, and ACT.
Who's it For?
The register is for all owners of backyard pools and spas, whether in ground or above ground. The register will provide pool owners with both required and recommended pool safety checklists, guidance, and updates in order to assist with the self-assessment of their pool's compliance with regulations and legislation.
Why Have a Pool Register?
Drowning or near-drowning is the number one cause of death or injury to children aged 5 or under. In Australia, one under five year-old child drowns every week. In addition, for every child that drowns, at least another 6 children are admitted to hospital each week suffering from injuries associated with immersion or near-drowning accidents.
Almost 97% of these cases involve backyard pools where the child was either a resident or the invited guest of a friend or relative.
The Pool Safety Register is part of a wider initiative to promote pool safety, and pool compliance with already mandated safety legislation in order to reduce otherwise avoidable deaths and injuries to children occurring in backyard pools.
And, when it comes to safety, as a pool owner you have a duty to protect children; and ownership of a backyard pool brings with it similar responsibilities as those for operating a public pool.
Where to Register
As mentioned above, in Queensland and NSW pool owners are required by law to register their pools. Registration is done online and takes about 3 minutes, so it's relatively painless.
Again, as mentioned above, similar measures are currently being discussed and considered in Victoria, South Australia, and ACT. Despite some opposition, it seems more than likely that similar schemes will roll out across the country in the next year or so.
The mechanics of how the registers will operate in other states and territories have yet to be revealed, but it's not unreasonable to assume they're likely to be as relatively quick and easy as those that have already been put in place for Qld and NSW.
What Happens if I Don't Register My Pool?
In both NSW and Queensland the local council inspectors have the authority to issue a pool owner with a spot fine of $220 if they discover that a pool is unregistered. Additionally, in the event that the council refers the matter to court, there is the possibility of an additional fine of $2,000.
Furthermore, already in Queensland pool owners must be in possession of both a Pool Registration Certificate and a Pool Compliance Certificate before they can either sell of lease their property. In NSW, from 29th April 2015, pool owners will need to be in possession of both certificates before they can sell or lease their property (note: this deadline was extended by 12 months from its original 29/04/2014 date).
It's also possible that your insurance company is going to take a dim view of if your pool in unregistered and lacking the proper certificates in the event that you need to file a claim.
How to Register
In both Queensland and NSW it is possible to register your pool online and for free.
Queensland
In Queensland you can register your pool through the Department of Housing and Public Works website. Click Here.
Steps:
Visit the Pool Safety Register page: http://www.hpw.qld.gov.au/construction/BuildingPlumbing/PoolSafety/Pages/PoolSafetyRegister.aspx
Click on Search for a Property.
Enter you property address.
Click Search.
If the pool is already registered, you will see the following message: "A pool is currently registered at this address."
If the pool has not already been registered, you will see the following message: "No pools are recorded on this property."
In this event click on the link provided.
Enter the details of your pool; whether or not it is shared; your contact information.
Click Send.
NSW
In NSW, you can register your pool through the Swimming Pool Register website. Click Here.
Steps
Visit the Swimming Pool Register Website: http://www.swimmingpoolregister.nsw.gov.au
Enter your email address. You will then be sent an automatically-generated email.
Open the email and click on the link provided in order to go to the registration page.
Answer the 4 questions on the page, selecting the answer that best matches your pool.
Based on your answers, the relevant pool safety checklist will be provided.
Inspect your pool using the checklist.
Complete the registration form.
Upon completion, you will then receive a Registration Certificate confirming that your pool is now on the NSW Swimming Pool Register.
As an alternative, in both states, for a fee of around $10.00 you can get your local council to do it for you.
Similar measures are currently being discussed and considered in:
Victoria
South Australia
ACT
Do you want to reduce your pool cleaning time? Read our guide How To Clean A Pool: A Time Saving Guide.