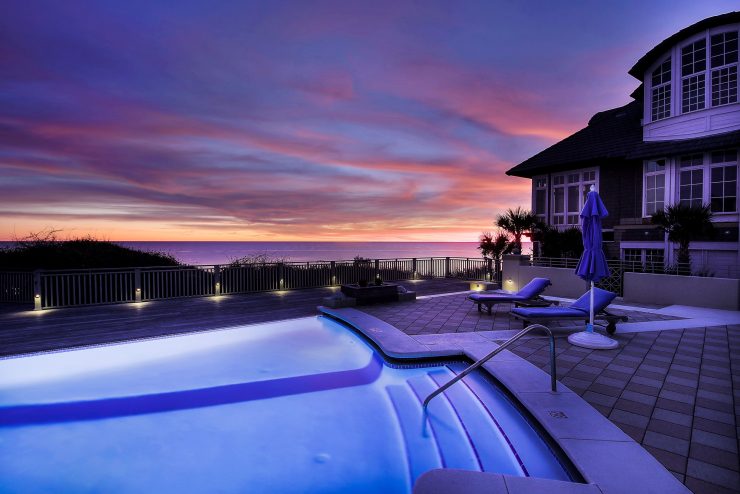 We all know pools can cost you a lot of money to run. Not to mention your initial investment which is usually in the thousands of dollars. Is there a way to recoup the running cost of a swimming pool? Can you rent out your swimming pool and earn an extra income?
The answer is yes you can earn money from your swimming pool. If you've ever considered earning extra cash by renting out a spare room or granny flat with a service such as AirBnB. By including the use of your swimming pool, you can charge more rent and start recouping the running cost of your pool.
The most popular way of doing this is through a service like AirBnB. You have the flexibility to decide who stays with you by approving guests. And it's available almost anywhere in the world.
Potential customers can search AirBnB for listings in their desired location, by filtering their search to include a pool in the facilities.
Swimming pools add a major element of luxury to accommodation which makes it more attractive to potential customers. This also means you can charge more for your space.
Here are some ideas to make your pool really appealing to your guests and get your pool working for you to make you some extra cash:
Make sure your pool is sparkly clean
No guest wants to dive into a cloudy pool and find a band-aid floating around the bottom of the pool. Always keep it sparkly clean – you can read more on our cleaning tips here. Before your guest arrives and each day of their stay if possible, make sure you remove all debris and maintain pool water chemicals, to ensure it's clean and safe for guests.
If you rent out your entire house and pool and therefore will not be on-site to do the pool maintenance, then you could provide some simple instructions for your guests to maintain the pool for their own enjoyment. Make it easy for guests as they will not want to be scrubbing your pool walls, shocking your pool water or even adding any pool chemicals if they don't have to. And unless their stay is an extended one, they shouldn't have to.
Tidy up all the pool toys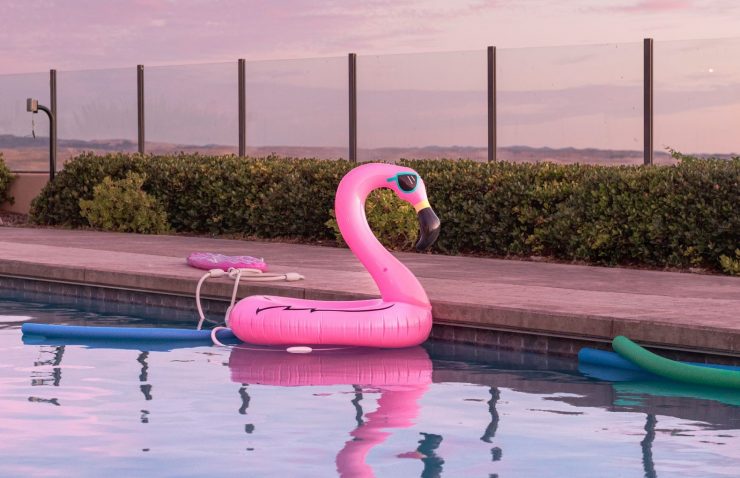 If your group of guests doesn't include children (and even if they do), tidy up all the pool toys and store them in a dedicated pool storage box. We really like these ones here. If children are among your guests, point them to the neatly stored box filled with swimming pool toys and floats, they're sure to love them!
Provide exclusive use of your pool
Your kids kicking up a splash storm in the pool is not likely to be appealing to a guest. If you offer your swimming pool exclusively for guest use during their stay, they're more likely to bring out their togs, swim some laps and really enjoy their pool experience.
Give your guests something to lounge on by the pool
Provide your guest with a sun lounger to enjoy reading a book or magazine by the pool. Make it comfortable and of course, make sure it's clean, no guest wants to relax on a food-stained cushioned sun lounge! We recommend these sun loungers here.
Include a small side table next to the sun lounger for guests to put their drink, mobile phone or other items they might like having by their side.
Provide shade with your pool
If you don't have a permanent shade structure for your guest to protect themselves from the sun, set up a good quality umbrella. Make sure it won't topple over in a gust of wind by providing a secure base. Pavers are often a good option here.
Make your swimming pool on AirBnB listing stand out from the crowd with great photos
Invest in good quality photography to make sure your photos are doing your AirBnB listing justice. As well as great descriptions, images sell your pool and accommodation.
You could do the photography yourself but unless you have a good camera with some photography ability, I'd recommend instead asking a friend who owns a good camera to take pictures for you or you might out-source this job to a professional.
Conclusion
So do you think you have the kind of pool that would appeal to guests on a short stay? As you can see, although pools are a considerable investment, you can start to recoup your running costs and see a return. Not only on your enjoyment but by making you some extra cash on AirBnB as a short-stay holiday rental.
Recommended Products
AirBnB – you can start your listing today.
Outdoor Storage Box – for your pool toys.
Pool Sun Lounges – help guests feel comfortable.
Outdoor Side Table – placed next to the Sun Lounges for placing a drink or guests belongings.
Water Testing Kit – keep up pool water maintenance.
Chlorine – keep up pool water maintenance.
Pool Cleaners – keep pool water clean with an automatic Suction Pool Cleaner or Robotic Cleaner.
You might be interested in our article 25 Ways to Reduce Your Pool Running Costs.